Untold Stories from Nepal | Neha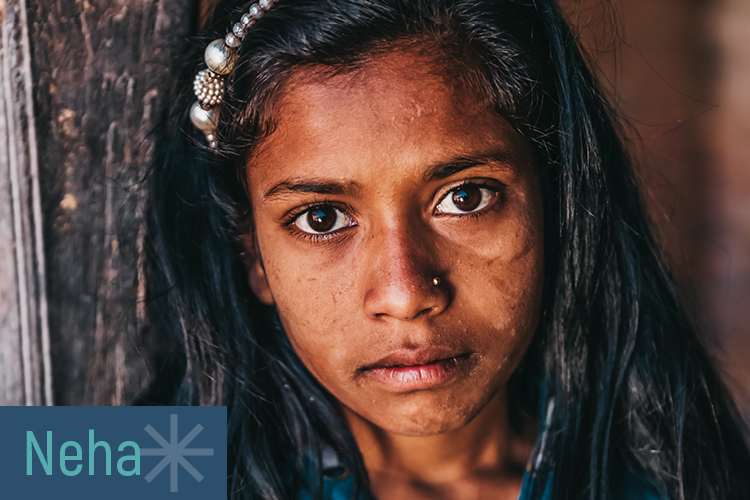 [Content trigger warnings: Child marriage and abuse]
"I had to do everything I was told, I lived in constant fear."
At the tender age of 13 Neha was sold into a sham marriage and forced to work on building sites where she was abused by her co-workers.
She still remembers the day her parents and grandparents reassured her the husband they had chosen would treat her with respect and love.
He claimed to be in the Indian Army with a good income, but sadly it turned out this man wanted Neha for one thing only–forced labour.
During the summer months Neha was forced to work long hours as a farm labourer, looking after animals and harvesting crops from the paddy fields. The land was a long, hot, two-hour walk from the marital home, where her husband would sit around all day drinking. 
Instead of enjoying her early teenage years with friends, Neha was forced to drop out of school as work took over her life. Lonely and exhausted and suffering at the hands of her husband's violent outbursts, Neha took the decision to run-away from her life of slavery.
—
But stigma and shame prevented her from returning to the loving home of her parents. With no-where else to go, and desperate for food, she found work as a labourer on a building site, where she carried huge loads of sand and bricks. 
She received no money for her efforts, instead was paid in food scraps only.
"These years were like being in a prison for me," she said. "I had to do everything I was told, I lived in constant fear."
—
At the age of 15, Neha was rescued by 3 Angels Nepal and brought to the safe haven, where she slowly began to recover from the trauma of the past two years. She received counselling, training and was saved by the shared sisterhood the haven offers trafficked women.
"I got love when I came here," she said.
"I was finally free from the abuse and had nothing to fear. I was free to have a good life. This is how it should be."
Neha is studying to become a nurse and hopes one day to be able to help the women at the safe haven.
"I see myself as a role model for the women who have been rescued," she said.
"In the future I want to make everyone happy, to wipe away their tears."
Your support today will help build a safe haven where women like Neha can rebuild their lives with the love and help they so desperately need and deserve.
*Name changed and representational image used to protect Neha's identity