Give Freedom International was renamed in May 2021 after a decade of close partnership with 3 Angels Nepal in the fight against human trafficking.
My wife Robyn and I are proud to be the Founders of Give Freedom International. This non-profit was born out of a deep connection with our friends and Field Partner 3 Angels Nepal—I now consider it's CEO, Dr Rajendra Guatam to be a brother. I am keenly aware of the life of privilege I lead here in Australia with a successful career as a doctor: a life made possible by access to education and opportunities that I would not have had in my home country of Mauritius. Even with this privilege, it is difficult to describe the underlying experience of everyday racism and the knowledge that everything has been that much more difficult to attain as a person of colour. This unspoken connection with the 3 Angels community is deep. When Robyn and I first encountered the realities of human trafficking—that slavery and exploitation still exists today—our first response was "This is too big. What could we do?". After seeing the life-changing work of 3 Angels Nepal, we realised that we had to start somewhere.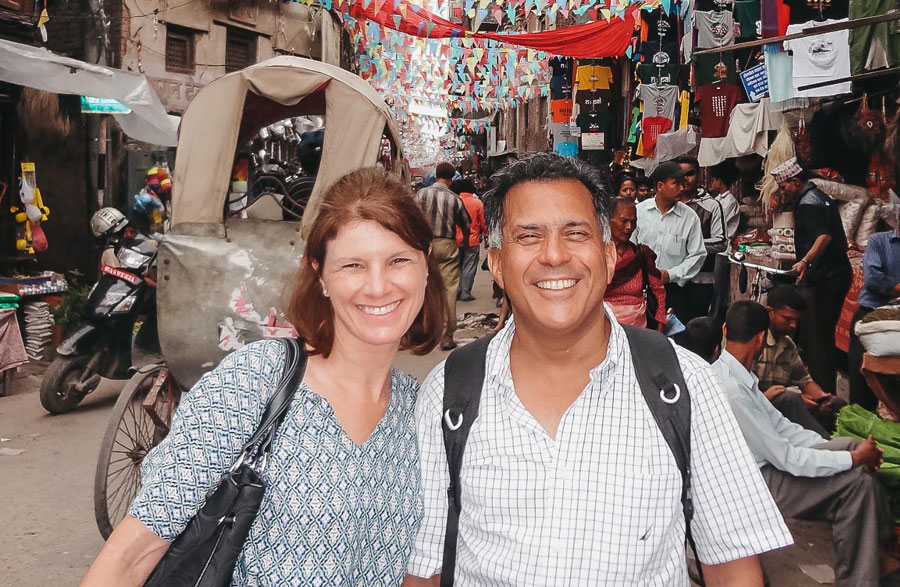 Founders Steve and Robyn Raymond in Nepal.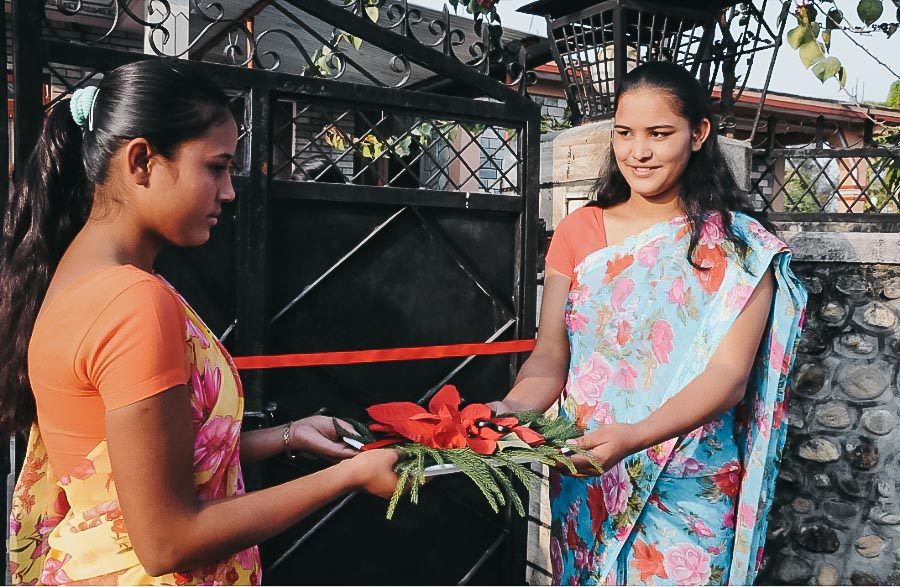 The official opening of the women's safe haven.
We travelled to Pokhara, Nepal in 2011 as part of a local fundraising effort in Newcastle, Australia. Thanks to the generosity of this community, a women's safe haven and adjoining land was purchased for 3 Angels Nepal. Owning this land provided security and stability for the women's safe haven program and it has since been used for everything from income generation projects such as vegetable and poultry farming, to a safe and secure playground.
We continued fundraising under the banner of "Newcastle Supports 3 Angels Nepal" with assistance from AsianAID, enabling the purchase of a 4-wheel drive rescue vehicle, community radio station equipment upgrades, new computers and other resources for the 3 Angels School. By 2014, we established a distinct charity called 3 Angels Australia.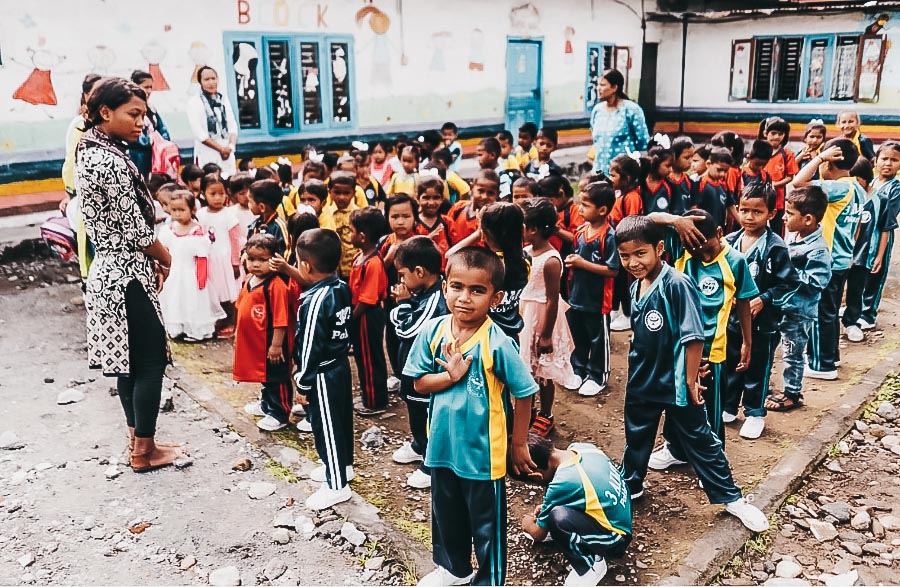 The 3 Angels School provides a safe learning environment where caste barriers are broken down completely.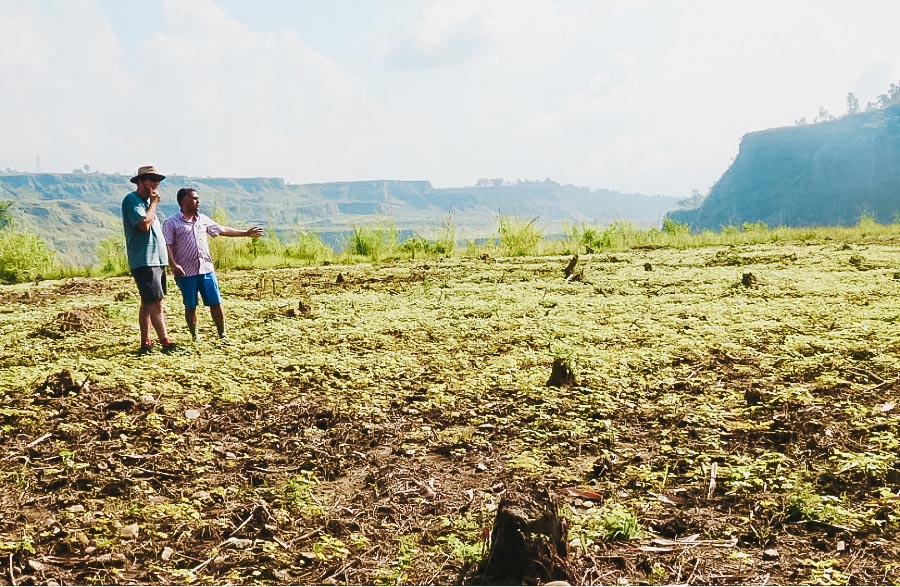 Founder Steve Raymond and Board Member Kendall Holmes on the land purchased for development in Pokhara, Nepal.
3 Angels Nepal hoped to one day own the 3 Angels School and vulnerable children's homes in the same way they now owned the women's safe haven. So, instead of continuing to fundraise for school repairs, maintenance and rent—we began to direct our efforts towards supporting 3 Angels Nepal's dream of self-sufficiency. After securing 70 Ropani (almost 9 acres) of riverside land for development in Pokhara, the painstaking process of planning and designing this new long-term home for 3 Angels Nepal began.
Nepal is in a level 5 earthquake zone and deals with an annual monsoon season that regularly damages and destroys poorly built structures in Pokhara. To ensure 3 Angels Nepal can continue to be a life-changing force in their community for years to come, they need a permanent home that is built to last and embrace their unique environment. The final design brought together the great heart, vision and local knowledge of 3 Angels Nepal with innovative architectural design that will deliver a site that is sustainable. It will use passive solar design principles and earthquake resistant engineering. It will include a school, vulnerable children's homes, a new women's safe haven, vocational training facilities and a community medical centre. It will be safe—with 24hr security, access to clean drinking water and excellent sanitation and hygiene facilities. The vulnerable women and children that 3 Angels Nepal serve will be able to rest easy in this place of refuge and healing.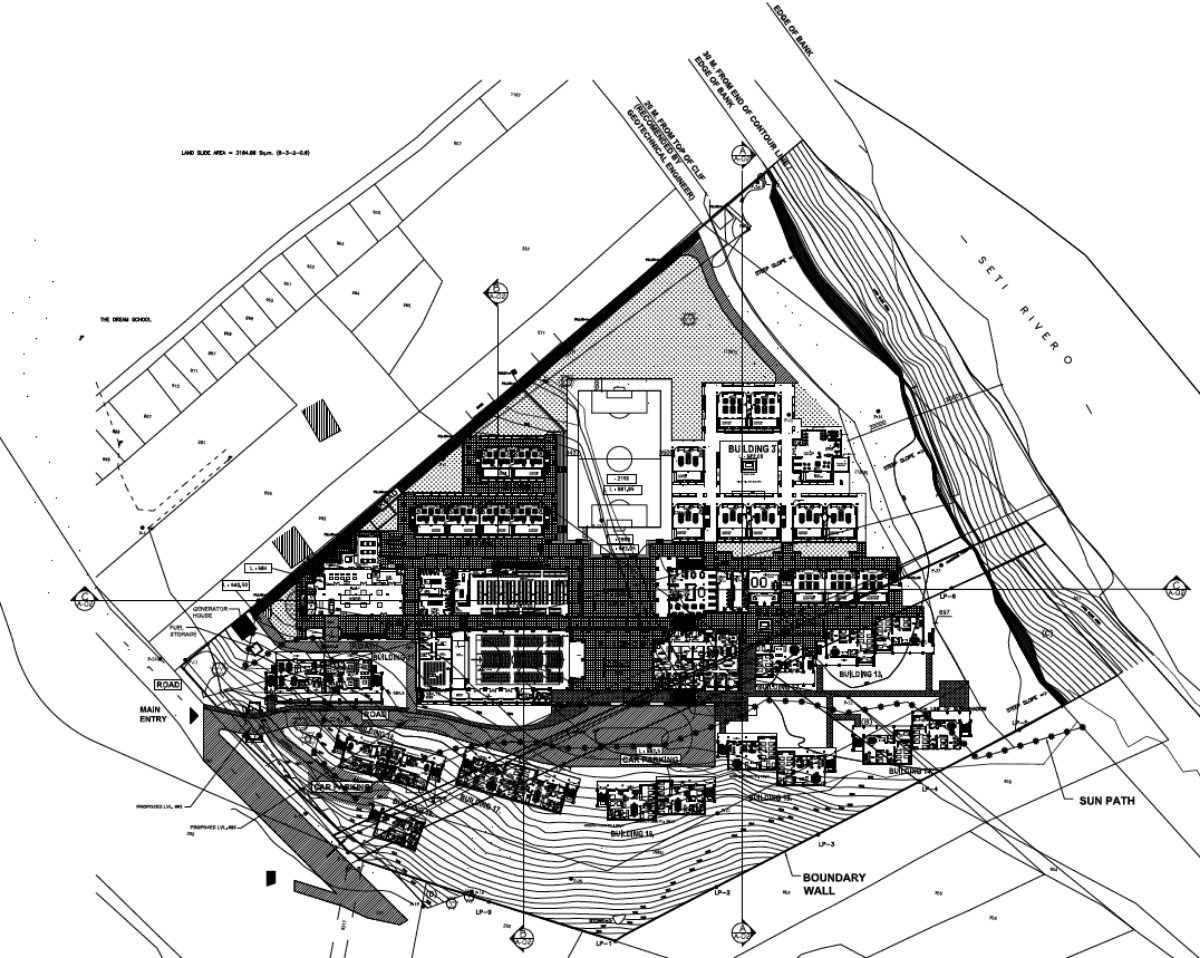 A snapshot of The Pokhara Project's architectural plan.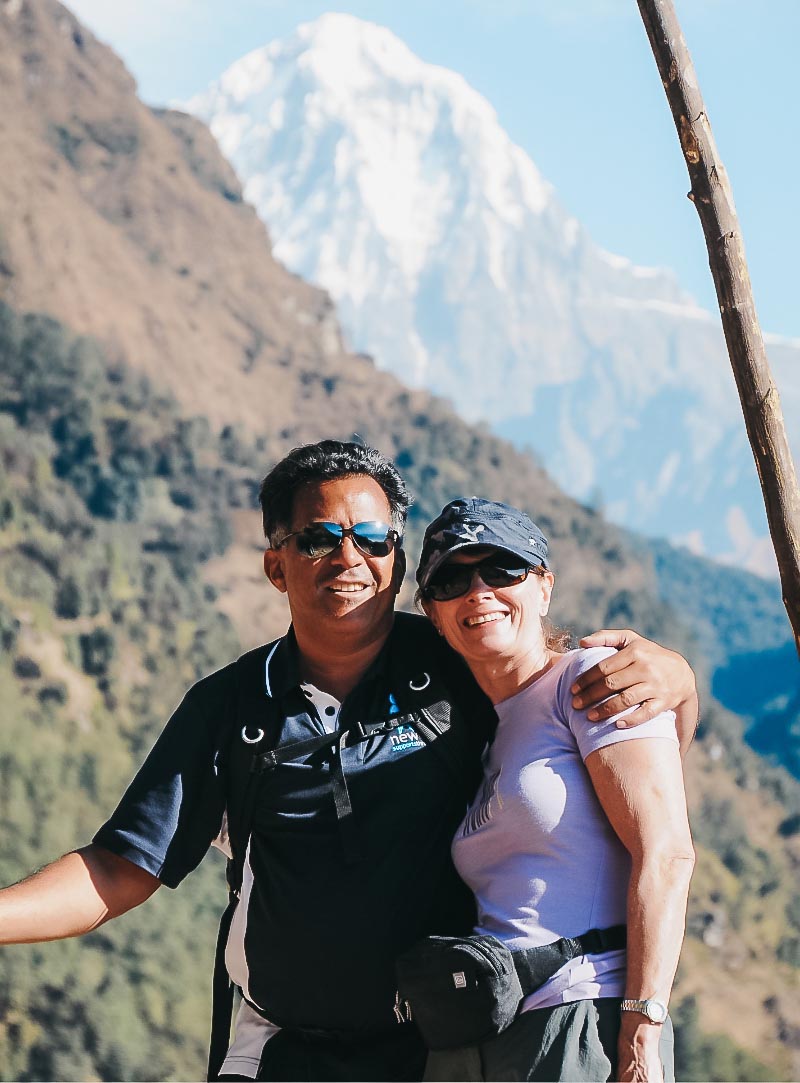 Founders Steve and Robyn Raymond trekking in the Himalayas near Pokhara, Nepal.
Even with the land purchased and architectural designs in place—we still have a huge mountain to climb. Significant funds are needed to make The Pokhara Project a reality. This was a "go big or go home" moment for us. We decided to mark this next chapter with a new name. A name that speaks directly to the heart of who we are, and what we do—Give Freedom International.
We hope this name communicates our heart to give freedom to those who have been trafficked. To give freedom to those who might fall prey to traffickers. To give freedom to those trapped in poverty—and to give freedom to our Field Partner, 3 Angels Nepal. Freedom from crippling rents and repairs into a high impact and self-sufficient future as they continue to serve a community hit hard by human trafficking.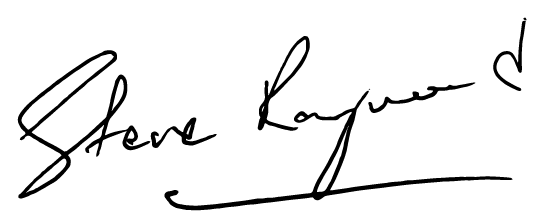 Steve Raymond
Founder and Chief Executive Officer
Give Freedom International