Untold Stories from Nepal | Dwani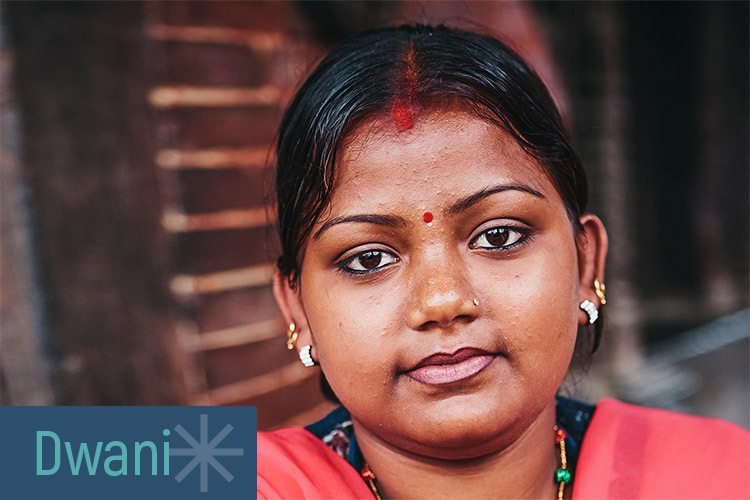 [Content trigger warning: physicial and sexual violence and suicide]
Dwani* had no choice in her marriage. One day, a man visited her village to speak with her parents and her life was changed by a conversation in which she had no voice. 
"They made an arrangement I didn't like—but that's what we have to do, as daughters," Dwani says. "When father and mother agree, we have to follow their instructions."
Her new husband was 35, much older than she was at just 18. He was not a gentle or kind man. He raped her repeatedly, claiming his marital rights, and otherwise ignored her. After the wedding they set out for the border with India; much further than Dwani had ever travelled in her life. 
There, near the border, she was ushered into a house and confined to a single room. Her husband left and never returned. She never saw him again.
Fed twice a day and never allowed to go beyond the room's four walls, Dwani's confusion and fear slowly crumbled into hopelessness. There was nowhere to go. No one knew where she was.
"One day an Indian lady came to my room and tried to convince me to go to India," she says. "But I had heard while I was studying at school that I should never believe someone who offered me a job in India or tried to take me to the border."
She found the strength to resist the woman and stayed in her room. That powerful anti-trafficking message had been pressed on her heart during a 3 Angels Nepal workshop at her school. The organisation is well-known for educating and empowering vulnerable women and girls in the area.
"The staff of 3 Angels Nepal carry badges and literature. Many people know about 3 Angels in my village. I remembered I had one of their papers which had the contact number—so that is how I got to contact them."
She had teetered on the precipice of despair and even suicide for days in her isolation. But with the promise that help was on its way, she found a slender thread of hope to tie around her heart.
"I wanted to give up and take my life, but I had no medicine or equipment to do it," she says. "But when I knew 3 Angels were coming to rescue me, I started gaining hope."
When the 3 Angels staff found the house and opened the door to her room, Dwani collapsed in relief. 
Now living at the women's safe haven, she says she finally has peace and security. 
"3 Angels has given me a new life," she says, smiling. "I love it here."
You can help give freedom to women and children in Nepal today. 100% of your gift will go directly to the field to help end human trafficking.
*Name changed and representational photo used to protect the individual's identity