Untold Stories from Nepal | Feba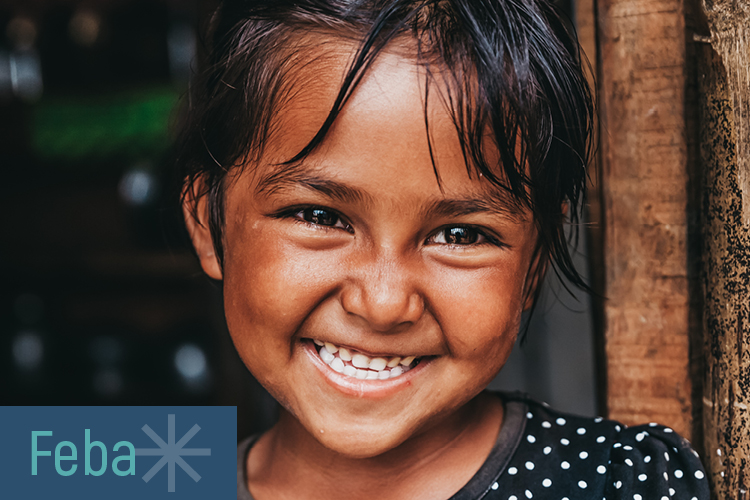 [Content trigger warnings: Child bereavement and abduction]
"I remember being scared but my friends protected me."
Feba's* harrowing journey began when she was just four-months-old when a devastating landslide swept through her village, tragically claiming the lives of her parents and leaving her an orphan.
Alone and vulnerable, Feba's fate was unclear and she risked falling into the hands of traffickers. Thankfully 3 Angels Nepal were able to intervene and embraced her into their care at one of the vulnerable children's homes.
Here she found solace and love with house parents and other children who became her surrogate family. Within the walls of this nurturing environment she blossomed into a resilient young girl, her smile radiating joy.
–
However, fate would test Feba's strength once again. On a seemingly ordinary day during the Covid lockdowns, a Hindu priest known as a Yogi, attempted to abduct Feba from the safety of her home, intent on trafficking her into neighbouring India. 
He took advantage of a broken gate and snuck into the compound, abusing his position of trust as a religious leader to entice Feba towards him.
The other children at the home surrounded the Yogi and started shouting for help as he tried to spirit the frightened three-year-old away. Thankfully neighbours and passers-by heard the commotion and ran to help, shooing the Yogi away and rescuing Feba from his grasp.
"I remember being scared," said Feba. "But my friends protected me on that day. We all look after each other."
–
Tragically, just one week later, it is reported the same Yogi took eight children from a different children's home in Pokhara and trafficked them across the border to India. They have not been seen since.
This incident sheds a light on the sinister forces preying on innocent lives in Nepal, and the need to protect vulnerable women and children even after they have been rescued.
Feba's journey is a reminder that every life, no matter how small, holds immeasurable value. Your support today will give more children like Feba a sense of protection and a hope filled future.
*Name changed and representational image used to protect Feba's identity