Untold Stories from Nepal | Monorohi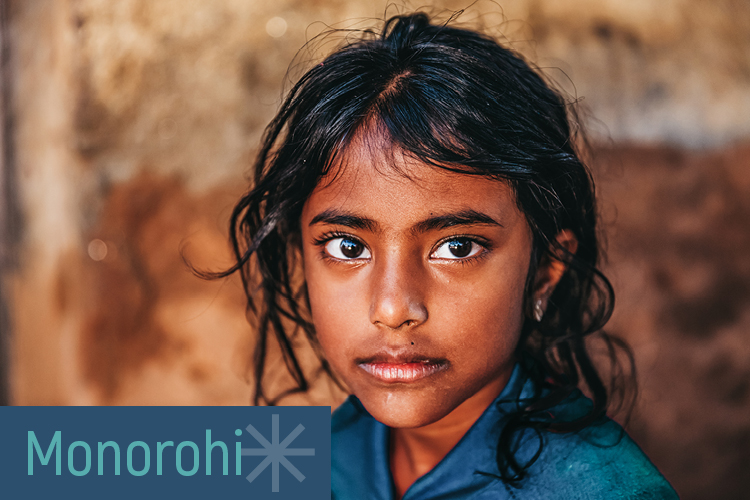 [Content trigger warning: Child abuse]
"I hated my parents for leaving me, for not loving me. I felt so sad."
At just five years old, Monorohi* was abandoned by her parents on the streets of Pokhara. 
Left to fend for herself, find shelter and food, she was scared and hungry.
It wasn't long before her vulnerabilities were exploited by a local businessman, who took her to a hotel and made her wash dishes all day in return for a few morsels of food.
But Monorohi didn't want to accept this fate. Her childhood innocence and love for her parents made her run away from the hotel in search of the mother who had just months previously abandoned her.
—
Sadly, instead of running into the loving arms of her mother and father, Monorohi found herself once again captured by a man with ulterior motives.
This time, the now six-year-old, was kept as a house servant by a local family, and became another victim of child labour. 
"They said they would provide me with an education but instead they made me do work," she explained.
She was forced to cook, wash clothes, care for the goats and buffalo as well as look after the family's small baby boy.
"I could only go to school if I had finished all my work, but there was so much work. They would scold me and shout if I did not do everything. Sometimes I went to school for a few hours then had to run off to finish my jobs."
"Every morning at 4am I would go to the temple and pray for God to provide me with parents. I hated my parents for leaving me, for not loving me. I felt so sad."
Neighbours of the family noticed the small girl who was being forced to work every hour of the day and eventually reported the case to the police.
—
She was rescued by 3 Angels Nepal and taken into their care, where she has been living in the vulnerable children's home for the last 10 years.
Monorohi is now a confident 17-year-old, who loves going to school every day. She is fluent in English, loves design and has aspirations to become an architect and a social worker.
"My prayers were answered and I got a new family–3 Angels Nepal," she said.
"I have sisters, I have a home, I have an education."
Your support today will give girls like Monorohi a safe place to call home. 100% of your gift will go directly to the field to help end human trafficking and exploitation.
*Name changed and representational image used to protect Monorohi's identity