Untold Stories from Nepal | Raju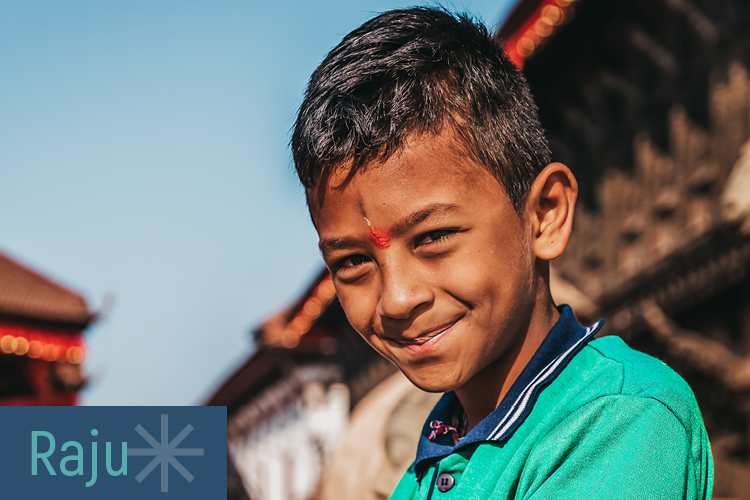 [Content trigger warning: Child trafficking]
"Everything was clean and there was clean running water at the house, it was like I was in the Royal family."
Raju grew up in one of the most remote regions of Nepal. A picturesque, mountainous village with no running water or electricity and limited education and healthcare facilities. Life was unforgiving and hard.
From his basic home, Raju would make a daily pilgrimage with his mother and siblings to collect water from a spring located 5km down the mountain. Each carrying a five litre container they would set off at 3am in a bid to be the first at the spring and draw the precious water from the ground. Any later and they risked the spring running dry, forcing them to collect dirty, contaminated river water instead.
Raju and his family would spend the rest of the day working in the fields and looking after the livestock, before having to repeat the same gruelling task the next day.
–
In the monsoon season his family relied on the rainwater and trips to the spring were less frequent. And as he got older, piped water was pumped into a large tank in a neighbouring village, but this was still not enough to go around.
Water borne diseases were rife in Raju's village. Most if not all of the children suffered from diarrhoea, and damaging beliefs about not drinking water when you have dysentery only made them sicker.
At the age of nine, Raju, his brother and sister were rescued by 3 Angels Nepal. The remote region in which they lived had made them vulnerable to the tricks and false promises of traffickers. 
When he arrived at the vulnerable children's home in Pokhara he was overwhelmed by the modernity and facilities available.
"Everything was clean and there was clean running water at the house, it was like I was in the Royal family," he said.
Raju didn't speak Nepali when he arrived at the vulnerable children's home, his community communicated in a local dialect. 
He is now tri-lingual, speaking both Nepali and English on top of his native tongue, and works for 3AN raising awareness about human trafficking.
–
Years after he was rescued from the remote village, Raju returned to help educate those still living there about human trafficking, only to discover the once peaceful village had already fallen victim to the sinister and cruel tricks of traffickers.
The same natural spring he visited every day with the women of his village became the breeding ground for lies and false promises. He learnt that six young girls had been snatched away from their families. Their dreams were shattered, their innocence stolen.
"This is not just happening in my district, it's happening in many other areas," Raju explained.
"The spring is the one place far away from the village, it is the perfect place for traffickers to prey on girls and promise them a better life, a life where they don't have to collect water every day. 
"Who doesn't want that? Who doesn't want a sophisticated life?"
Your support today will give children like Raju safe, clean drinking water. 100% of your gift will go directly to the field to help end human trafficking and exploitation.
*Name changed and representational image used to protect Raju's identity