Untold Stories from Nepal | Saili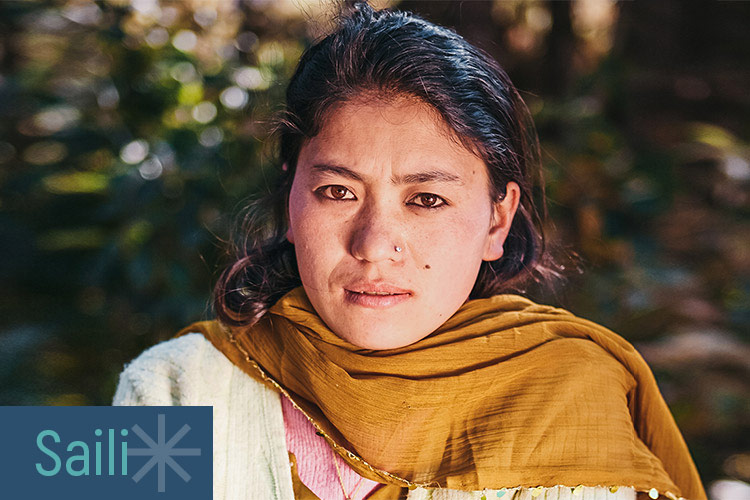 [Content trigger warning: physical and sexual violence and suicide]
As a young girl from a low caste, living with a disability, Saili* was vulnerable—even at school, where she should have been safe. 
She was just 14 years old when she was raped by a staff member at school. She didn't know where to turn. Her parents were powerless to protect her.
Beneath her fear and pain was the dull, hopeless recognition that the authorities would not take her seriously because of her social status and her disability. 
But the man did not stop. He abused her at every opportunity; then began taking her to other men in nearby villages who would also rape her. 
"What could I do?" says Saili. "I went to the police and they told me that I needed 500 rupees to register a case. I didn't even have 5 rupees—so where was I going to get 500? That man kept on doing it. He was on the advantage and I had absolutely no hope."
Caught in the grip of powerful, predatory men, Saili despaired. There was no escape. She became pregnant and gave birth to a daughter. 
"In our culture, once you are pregnant you have to give in and accept that man as your husband," she says. "Whether or not he accepts you. You have to accept him." 
The abuse continued for years. She fell pregnant again and gave birth to a second daughter. 
Nursing her babies, she was overcome with fear for their future. Who would protect them from evil men? One day she packed her few possessions, bundled up her children and fled back to her parents' village. 
But greater devastation greeted her there.
Her parents, her brothers and sisters, the entire village turned their backs on her. 
"After that I was totally shattered," she says. "I got hold of my two little daughters and left. My daughters are not disabled like me, but I had a hard time to feed them. I had no job and no neighbour took pity on me." 
After a lifetime of abuse and injustice, Saili struggles with depression and suicidal thoughts. Her daughters are now teenagers and she also has a young son from a later pregnancy. 
"Some days, I don't want to live any more—but I must live for my children and do something for them, so my daughters don't have to face what I had to face from my childhood," she says. "This is my struggle at the moment."
In her struggle, Saili finally found a place of safety and acceptance at the 3 Angels women's safe haven. Not only can she raise her daughters without the threat of violence, but she has found new purpose in helping other survivors of trafficking and abuse. 
"I came to 3 Angels because I have seen them helping many people—women who are victims of domestic violence, people who are victims of sexual abuse, victims of trafficking," says Saili.
"I pleaded with 3 Angels to include me as a volunteer. I am doing my best to help other women and girls, so that they don't live the life that I am continuously living—that hell life."
You can help give freedom to women and children in Nepal today. 100% of your gift will go directly to the field to help end human trafficking.
*Name changed and representational photo used to protect the individual's identity