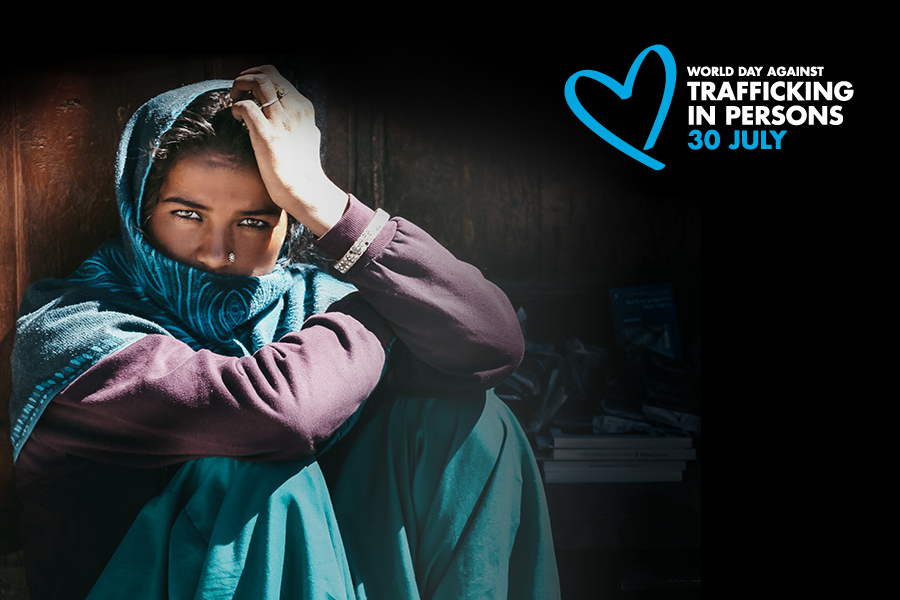 Today we mark World Day Against Trafficking in Persons and share what we and our Field Partner are doing to make sure no one is left behind.
The international day is marked annually on 30 July and is an opportunity for people to understand the harms of human trafficking and its impact on people's lives.
This year's theme 'Reach every victim of trafficking, leave no one behind,' is a reflection of the slowdown in international response to trafficking. Tragically, detection rates are falling, conviction rates have plummeted and anti-trafficking responses are slowing.
The COVID-19 pandemic also changed the characteristics of trafficking, pushing it further underground and potentially increasing the dangers to victims by making the crime less likely to come to the attention of authorities.
At Give Freedom, our resolve to see a world free from trafficking has not changed and our Field Partner, 3 Angels Nepal, continues to rescue and rehabilitate women and children from the clutches of traffickers. 
Their outreach programs in the community educate people about the tricks traffickers use to enslave their victims, and their school gives hope and a future to trafficked children.
Our long-term goal is The Pokhara Project–a sustainable building development designed to increase the capacity and impact of this established human trafficking work. 
It will include a self-funding school, women's safe haven, vulnerable children's homes, a community medical centre and vocational training facilities, all designed to bring new life and hope back into the lives of those who were trafficked.
This project will build the capacity and impact of 3 Angels Nepal and enable them to continue supporting trafficked women and children long into the future, making sure no one is left behind.
Show your support for World Day Against Trafficking in Persons by telling your friends, family and networks about Give Freedom and what we are doing in the fight against human trafficking. By speaking out you can ensure no one is left behind.