The open border between Nepal and India means that more people are being trafficked out of Pokhara than ever before. Our Field Partner, 3 Angels Nepal, is working on the frontlines of this trafficking hotspot. The Pokhara Project is a sustainable building project that includes a self-funding school, women's safe haven, vulnerable children's homes, a community medical centre and vocational training facilities.
Funds raised to date for The Pokhara Project. When the target is achieved, construction can begin!
Tracking the build from the start of groundworks to build completion.
Percentage of key milestones completed for The Pokhara Project.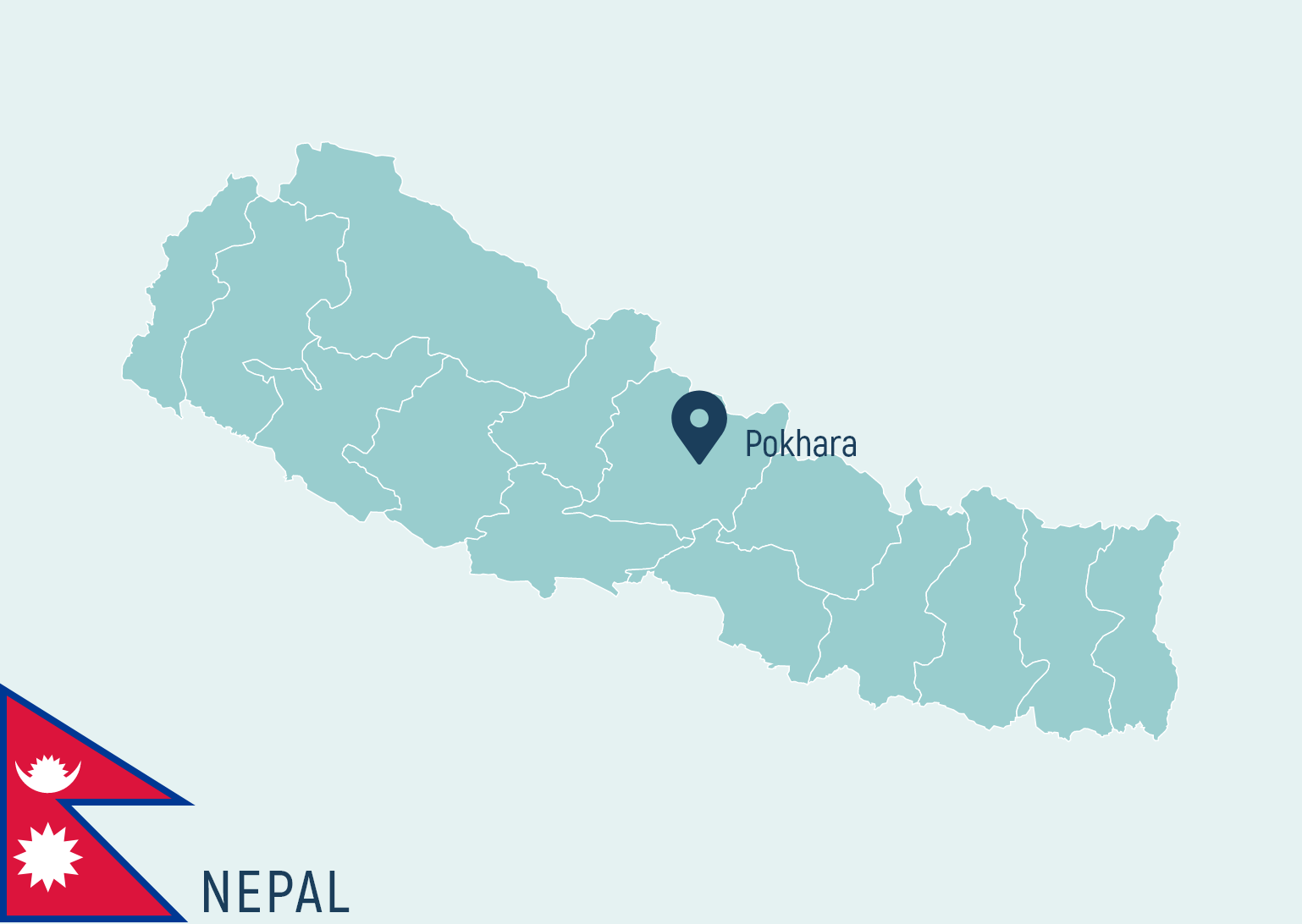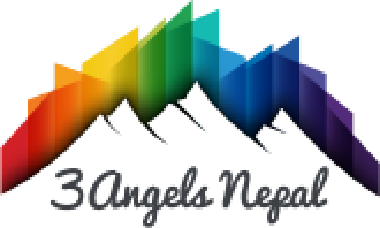 3 Angels Nepal works to fight human trafficking through rescue, prevention and rehabilitation. 3 Angels is an established and well-respected NGO based in Pokhara, Nepal. Led by CEO Dr Rajendra Gautam and an experienced and passionate local team, 3 Angels Nepal is undertaking life-saving community building work in a region hit hard by human trafficking.
To delve deeper into the issue of human trafficking and how our Field Partner 3 Angels Nepal is working to fight it—watch Latitude. This documentary will ask you to confront how different your life might be if you were born in another latitude. [Content trigger warning: personal descriptions of physical and sexual violence]
Vocational Training Facilities
Environmentally Sustainable
Vulnerable Children's Homes
Earthquake Proof Engineering
Passive Solar Design Principles
Community Development and Empowerment
70 Ropani (almost 9 acres) of land along the Seti River at the foothills of the Annapurna Ranges were secured in stages between 2015 and 2019
Land and Geotechnical Surveys
Completed in two stages in 2015 and 2017 to support architectural planning
Extensive meetings and planning between 3 Angels Nepal, Architects and all stakeholders to prepare the design brief
Draft Architectural Masterplan
Completed in 2018 by True North Architects (Central Coast, Australia) and John Sanday Associates (Kathmandu, Nepal)
Detailed architectural plans for all buildings and homes completed, and the expansion of the Masterplan to include the women's safe haven and 3 Angels Nepal offices
Electrical, Sanitation and Hydrological Design
Detailed surveys required to facilitate riverworks design and structural plans
Riverworks Design and Construction
Stabilisation of the riverbank by building a retaining wall and draining excess surface water on site
Architectural and Structural Plans Approval
Submit final plans to local municipality, 3 year approval given to commence building (this will be undertaken when funding goal for construction is reached)
Updated bill of quantities produced to confirm projected costs
Building Contract to Tender
The build will be put out to tender and a local builder and independent project manager will be confirmed
Groundworks—Water, Sanitation, Roads
Core infrastructure and services such as water, sanitation, structural landscaping and roads
Start building works in September of planned construction year (ideal timing in Nepal due to monsoon season)
Opening of the 3 Angels school, women's safe haven and vocational training centre, vulnerable children's homes and community medical centre
Plan next steps to expand school capacity to 800+ students, including additional vocational training facilities and shared community spaces
Support the Pokhara Project
Give Freedom International guarantees that 100% of your gift goes directly to our development work in human trafficking hotspots. All Australian donations are fully tax deductible.
Please note: For security purposes, there is a $125,000 credit card transaction limit. If you wish to give over this amount, please process your gift in multiple transactions of no more than $125,000 at a time. Thank you for your generosity!
Funding Policy: 100% of all gifts made here will be directed to Give Freedom International program. Give Freedom's program focus is infrastructure and capacity building work known as The Pokhara Project, in partnership with 3 Angels Nepal. Please note that a limited proportion of these funds may be directed to disaster relief and other emergency support for our Field Partner prior to the completion of their new facilities.