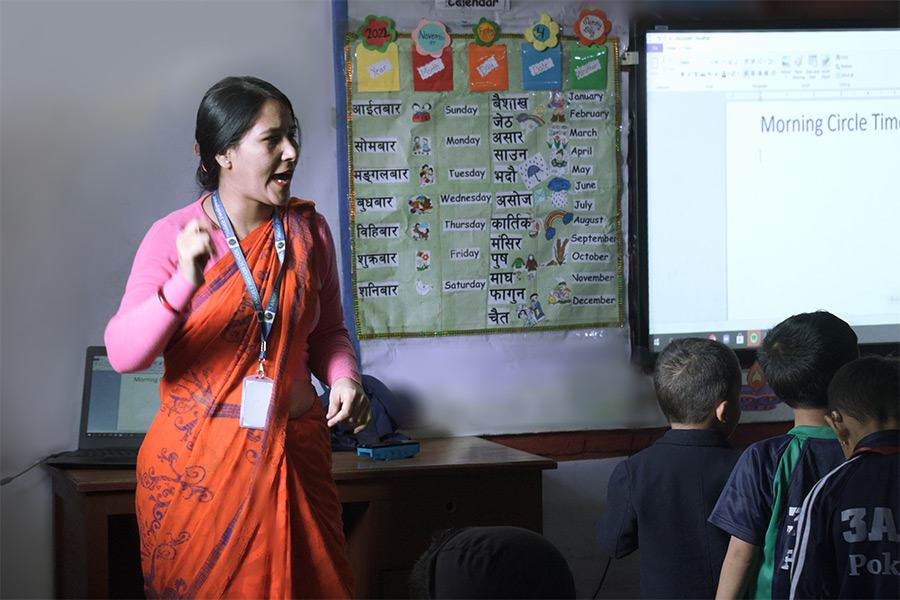 New Whiteboards for 3 Angels School
Recent gifts from generous supporters have allowed 3 Angels Nepal school to buy five new digital whiteboards and projectors.
The purchase is in response to a growing need for improved technology at the school and will benefit all students aged four and up.
"The whiteboards really focus my concentration," said a pupil at the school. "I can see the lesson and writings clearly, and the audio and visual materials the teacher uses on them are great to help me learn and understand."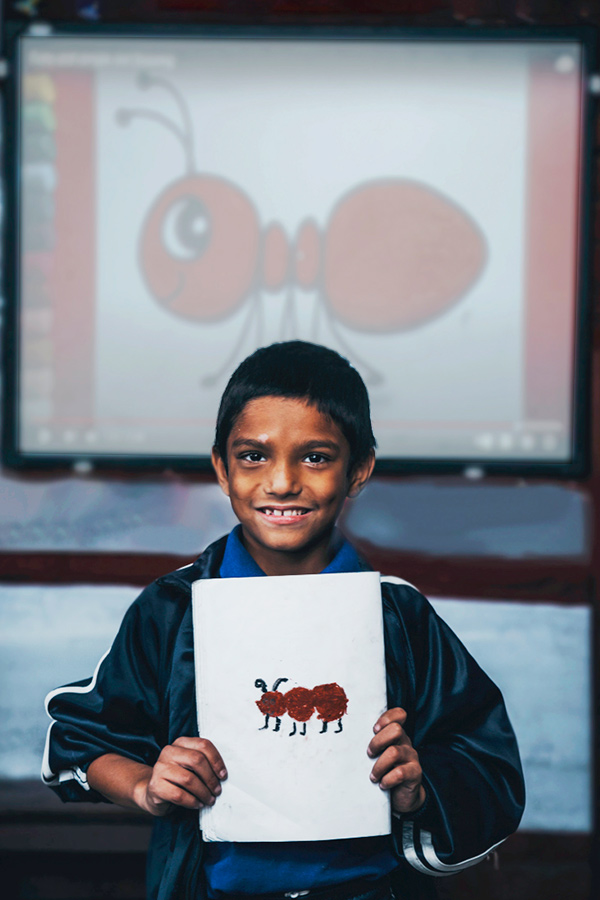 The 3 Angels school serves children who have been rescued from trafficking, and those at risk, alongside full fee-paying students. This intentional mix of backgrounds is helping to break down damaging caste barriers, bringing children together as friends and helping to create a generation free from prejudice and discrimination.
Our 100% giving model means all money raised by Give Freedom International goes directly to the field to support The Pokhara Project–a sustainable building development designed to increase the capacity and impact of established anti-human trafficking work.
However, a small amount is allocated to emergency needs on the ground.
These gifts empower our Field Partner to respond quickly and effectively to any unforeseen challenges along the way.
Today, this flexibility means 3 Angels Nepal can continue to give children a high-quality and accessible education. 
Teachers have been provided with internet access and laptops compatible with the boards to plan interactive lessons for their students. 
Rita, a teacher in Year 3, said the boards were making a big difference in her classroom. "Students are more active and interested to learn," she said. "I can make my class more vibrant, interactive and fun with these whiteboards, and it is easy to prepare the lesson plans as well as save all the materials for future use."