Untold Stories from Nepal | Shalva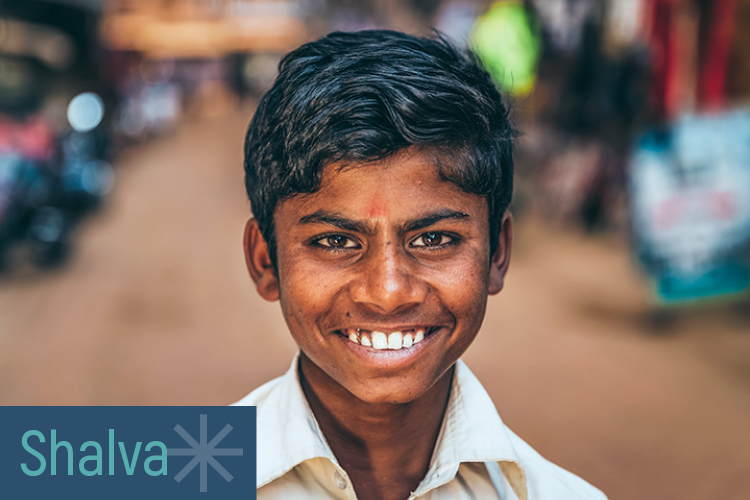 [Content trigger warning: child bereavement]
"There was no-one to look after us."
Shalva's parents did everything they could to give him a carefree childhood and an education. 
His father worked tirelessly as a labourer on building sites, saving every penny to send his three children to school and put food in their belly's. But when a tragic accident left him paralysed he was no-longer able to work.
The family was on the brink of destitution, forcing Shalva's mother to pick up the baton and work long days on a building site to provide for her husband and children. Sadly, they were dealt yet another cruel blow when doctors found advanced, terminal cancer, and gave her just months to live.
—
Shalva* was 11-years-old when his mother died, and sadly, just four years later his father too passed away, leaving Shalva and his younger brother and sister orphans.
Our Field Partner has been caring for and educating them ever since, ensuring they are safe from the traffickers who prey on vulnerable children like them and they are free to enjoy their childhood.
"There was no-one to look after us," Shalva explained.
"But 3 Angels Nepal is giving us everything and we are all so very happy–I feel like I am meant to be here."
—
Being embraced by the loving community of the vulnerable children's homes has allowed Shalva and his siblings to process the grief of losing their parents. 
They have been enrolled at the 3 Angels Nepal school and are being given an education which holds the key to their future. 
When Shalva started at the 3 Angels Nepal school he couldn't read or write and had no understanding of the English language. Today he is passing his exams with high distinction, speaks fluent English and has been elected head prefect by his peers and school teachers.
"My mother and father were not well educated," said Shalva.
"They tried to teach us to read and write and solve maths, but it was hard. After we came to 3 Angels Nepal there was someone to look after us, and read to us and we have all learnt new things.
"I love science and computers. At school there are so many facilities and I enjoy studying with my friends, particularly making presentations online. I want to be a computer engineer when I leave school."
You can help give freedom to women and children in Nepal today. 100% of your gift will go directly to the field to help end human trafficking.
*Name changed and representational photo used to protect the individual's identity